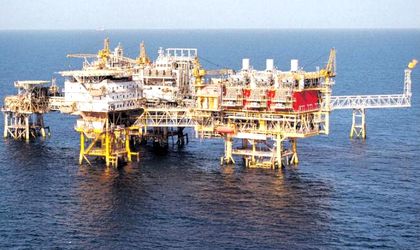 The European Bank for Reconstruction and Development (EBRD) negotiates with Black Sea Oil & Gas the acquisition of a stake in a gas project in the Black Sea, said Mihnea Craciun, deputy director of the bank.
"The project is in the exploitation phase. EBRD issued a participation intention, considering that the analysis and discussions didn't close yet. I wouldn't like to comment more as the project is still not approved," said Craciun.
The company Black Sea Oil and Gas (BSOG) discovered in the Romanian Black Sea between 10-20 billion cubic meters of natural gas and the investments until the production start in 2019 might reach USD 500 million, said in February Mark Beacom, the general director of the company.
He estimates that the project will cover approximately 10 percent of the Romanian consumption for five years.
"It's difficult to estimate the total amount that will be invested until the production start as it might include also the following investments as a result of some future discoveries. It might reach to USD 500 million," said Beacom.