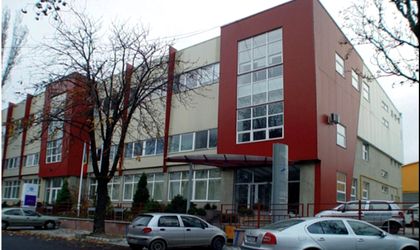 East Balkan Properties sold its Romanian office portfolio consisting in four buildings with a total area of 9,047 sqm, situated in strategic locations in Bucharest. The aquisition was made by Adam Europe, a group that purchased a while ago the Phoenix Tower and Construdava Business Center office buildings.
The transactions was intermediated by Colliers International and the value of the transaction can be estimated at around EUR 10 million.
"The real estate investment market was characterized in the first half of this year by a very high diversity: properties with medium and very large premises, located in Bucharest and in regional cities, from different real estate sectors. This variety is very healthy for the market and marks the maturity of the portfolio of products available for sale", Narcisa Stanimir, senior associate Investment Services at Colliers International Romania, said.
The portfolio includes four office buildings with a total area of 9,047 sqm, placed from the north of Bucharest to its center. Airport Smart Offices is in the immediate vicinity of Henri Coanda Airport, Domenii Offices is located in the northwest area – near the Exhibition Area, Jules Michelet Office Building is near the center of Bucharest, in the historical part of the Romana Square, and Casa Mosilor Office Building is located between Universitate and Unirii Square, close to the cultural and academic institutions of the capital.
The positioning in these prominent areas, which also enjoy good connectivity to public transport, has favored a high occupancy rate, with a presence in these buildings of companies from various sectors of activity: marketing and advertising (e.g. McCann Erikson, Mercury Research), IT (e.g. Meti Logiciels et Services, Elkotech, Essensys Software), logistics (e.g. Militzer & Munch), construction (e.g. Martifer) and services.
Office transactions could reach EUR 1 billion by end-2019
This year, the office segment will be the main attraction of the real estate investment market in Romania. Products are available, so, by end-2019, yield compression could happen quickly and the investment volume on the office sector could reach EUR 1 billion.
East Balkan Properties is a private property company based on the Isle of Man and is invested in Romania, Bulgaria, Slovakia and Serbia. EBP owns primarily logistics assets and industrial land and the office portfolio was purchased in 2006 and 2007 and managed since the acquisition by the asset and property management company Equest Investments.
Adam Europe, a company coordinated of Isaac Cohen Hoshen, acquired Phoenix Tower and Construdava Business Center in 2016, respectively 2017, announcing in this way the re-entering of the group on the Romanian market, which is under the extension of its portfolio of office buildings, but also the development of new residential projects, such as Reveria Palady 43 of Eastern Bucharest.
"This investment represents an important moment for Adam Europe as regards the consolidation of its position on the Romanian office building market, as part of our strategic line, next to investments in residential projects. As usual, we were focused on key points of Bucharest, with sustainable development, that represent a particular potential for expanding dynamic companies, as per the accessible location, high technical standards and quality of the work environment. Considering the current market dynamism, we envisage to expand our portfolio with other office buildings to offer a wide range of options to companies from various industries", declared Isaac Cohen Hoshen, CEO Adam Europe.
On international plan, Adam Europe, holds an extensive portfolio of residential projects in Berlin, Frankfurt and Strasbourg. It is important to note that Isaac Cohen-Hoshen is the co-founder of Adama, one of the strongest real estate developers from Romania that built thousands of duelling units, office buildings and commercial units in the main cities of Romania.