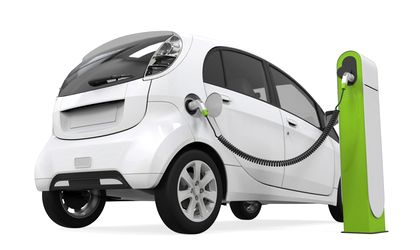 E.ON and MOL will develop a network of 40 charging stations for electric cars in Romania, with an investment that will start this year and will end in 2020, with the support of EU funds.
The European Commission announced on June 23 that NEXT-E project was selected to receive funds through the Mechanism Connecting Europe Facility — CEF, with a recommended finance of EUR 18.84 million, a grant to support the development of a network of charging stations for electric cars in Romania.
The project was selected from 152 initaitives in the transports sector. The initial number of projects was 349, with a total requested amount for co-finance of EUR 7.5 billion.
According to the release, the NEXT-E project represents a cooperation model of some leader-groups in electricity sectors, oil and gas, collaborating with cars producers to create an interoperable charging network as alternative for the cars with internal combustion engine.
The group is formed of companies within E.ON group ( Zapadoslovenská energetika from Slovakia, E.ON Czech Republic, E.ON Hungary, E.ON Romania), the companies within MOL group (represented by the subsidiaries from all the six attending countries), Hrvatska elekropriveda from Croatia, PETROL (from Slovenia and Croatia), Nissan and BMW.
Out of the 40 stations, 19 will be installed by E.ON Romania and other 21 by the partner MOL Romania.
The fast charge stations will be placed within the units from the distribution network of fuels operated by MOL and will cover some important points on three road transport routes: Arad-Bucharest-Constanta (corridor IV pan-European), Sebes-Targu Mures-Iasi and Suceava-Bucharest-Giurgiu (partially corridor IX pan-European).