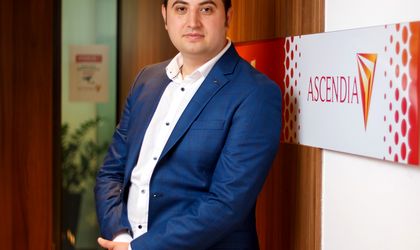 Romanian eLearning company Ascendia (ASC) has revealed it will be listed on the AeRO market administered by the Bucharest Stock Exchange (BVB) on July 7.
As part of the listing process on the capital market, Ascendia brought to the company's shareholder the Romanian investment fund Certinvest Dinamic, which took over 10 percent of its shares, providing the base and support for the company's future growth.
"We want that this event to represent an important reference for the future listings of some innovative IT companies from Romania," declared Razvan Pasoi, General Director of SSIF Intercapital Invest.
Ascendia specializes in digital educational products and the development of personalized educational softwares. Their products target not only the educational system, but also corporation employees through digital prep programs.
The company has also created EduTeca, a branch which focuses on producing e-Learning materials for pupils and preschoolers, such as the EduTeca magazine and printed and digital textbooks.
Ascendia has registered in 2015 a triple increase in its turnover up to EUR 0.9 million and a 33 percent net profit.
"Ascendia is a company built on passion for quality education and the faith that we can contribute to the positive change of the way preschoolers, pupils and adults learn. We've proven through the projects we have developed that we have the determination and capability to contribute to the ascension of this type of education, based on modern instruments," said Cosmin Malureanu, General Director of Ascendia.
"We are confident that our vision, confirmed by teachers, parents, education specialists and managers will be shared with investors as well," he added.
The authorized consultant that conducted the admission to trading procedure of Ascendia's shares is SSIF Intercapital Invest. Ascendia's listing on the AeRO market will be marked by an official opening of the trading session, which will take place at Bucharest's Stock Exchange on July 7, at 9:30.
Andreea Dulgheru