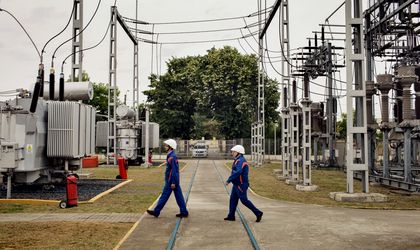 E-Distribuție Muntenia invested approximately RON 14.5 million (EUR 3.15 million) for the first stages of the modernization of the Cotroceni primary station in Bucharest, a 3-year project which began in 2016, with a total investment value of RON 18 million.
The modernization works completed so far at the 110/10 kV station included the commissioning of the new high voltage equipment, with hybrid modules. On the medium voltage side, the equipment was replaced by new, modern and compact cells. Therefore, the station's equipment is now up to date, with reduced bulk and increased reliability.
The completed works are an important part of the modernization project of the Cotroceni station, one of the important stations in Bucharest, which serves about 26,000 consumers, including households, businesses and consumers of strategic importance. The station was put in function in 1974 and it serves, via the medium and low voltage grids, the areas Grozavești, Regie, Crangasi, Giulești, Cotroceni, Panduri, Eroilor, Razoare, Iuliu Maniu and Drumul Sarii.
Following the modernization, the station has been included in the Telecontrol system, which allows the fast identification of the affected areas in case of malfunctions.
Furthermore, the modernization project creates the conditions for the connection of new consumers to the grid in the respective areas. The next stage of the modernization project will include the commissioning of a new 20 kV station, supplied by 2 new 110/20 kV transformers, with a capacity of 25 MVA each.
The project is part of an extensive modernization programme carried out by the Enel companies in Romania which aims at securing a proper service to end users.