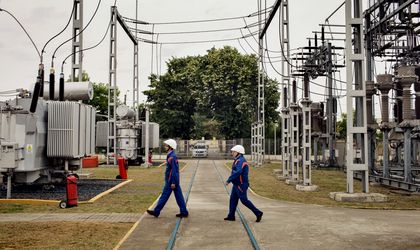 E-Distributie Muntenia invests almost EUR 1.1 million to upgrade the electricity distribution network in Giurgiu.
"Through the modernization of the networks, we succeed to automatize and simplify the company's operations, while the final consumers will feel the considerable diminish of interventions' discomfort, as well as a significantly more reduced length of breakdowns," said Federico Panone, general director of E-Distributie Muntenia, Banat and Dobrogea.
Over 1,500 clients from Gogosari, Ralești, Draghiceanu, Izvoru, Vieru, Hodivoaia, Putineiu and Daia locailite in Giurgiu county benefited from a better quality of services due to the medium power network modernization.
Also, E-Distributie Muntenia developed upgrade works for the low power network for 4,000 clients from Giurgiu, Cucuruzu, Vieru and Gostinu.
The company will continue the upgrade works in Girgiu county this summer.