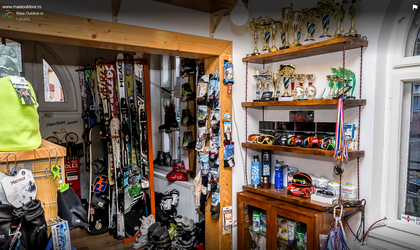 In 2018, the local market for sports products and equipment will increase substantially especially because there is an increase in the interest for outdoor activities, "an increase in our clients' will to completely disconnect from urban fuss and reconnect with the nature," according to Dumitrita Luncanu, co-owner Maia Outdoor, Romanian retailer of sports products and equipments.
"Considering that Maia Outdoor in a retailer based on the online sale of sports products and equipment for different sports, we observe how Romanian clients have become more   , they want to acquire qualitative products, to be advised, to make the right choice. Moreover they refuse to acquire products that their health, safety and even their lives depend on, from mass-market stores. We forecast a complexity of Romanian clients' sports lovers and users of sports equipment, which will determine a substantial growth in the online sale segment on the Romanian market," says Luncanu.
Moreover, she says that technology has gained ground in sport.
Maia outdoor was set up in 2013 in Piatra Neamt and its main goal was to offer the mountain lovers equipment and accessories according to their needs. The core business of Maia Outdoor is the electronic retail, but there is also a store in the center of Piatra Neamt.