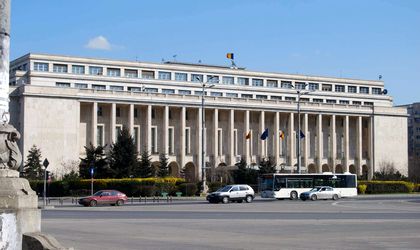 President Klaus Iohannis has signed the decree appointing Dragos Cristian Dinu as the new Minister of European Funds. Dinu is replacing Cristian Ghinea, who resigned in order to run in the upcoming parliamentary elections.
A law graduate, Dinu has been serving as State Secretary with the Ministry of European Funds, starting May 2016. Formerly, he was a member in the board of the Romanian Centre for European Policies (CRPE), the same think tank the former minister was active in.
Cristian Ghinea is the only minister in the Ciolos government to run in the parliamentary elections, as a candidate of the Save Romania Union (USR). Ghinea resigned on Wednesday from the government.
Ciolos asked members of government who run in the elections to resign.
Dragos Cristian Dinu will be sworn into office at 6 pm.
Georgeta Gheorghe