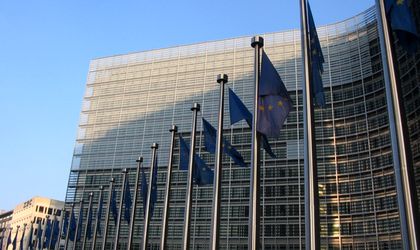 PSD president, Liviu Dragnea, said on Wednesday that there's a plan to make the Government less credible by forcing the European Union to start an excessive deficit procedure procedure against Romania.
"It's a plan to make our Government less credible, influenced by the fact that we don't have a salary law, that we won't be able to make the revenues that we forecasted, that we won't have the forecasted economic growth and this pension draft bill, to generate something unexpected in the European Commission, meaning to force the European Commission to start an excessive deficit procedure, because we believe that considering all the signs that come into the Romanian public space, the Government won't reach the deficit target. It's a complex plan that we are fighting against," said Dragnea.
He claimed that this plan was not abandoned yet.
Dragnea said that he doesn't open assumptions on who will plan this strategy, but mentioned that it's about "the highest level."
"I transmit those who make this plan that if they continue it, we'll discuss it more openly. We are talking about the highest level.  It's not about the second or third level," said Dragnea.
The minister of finance Viorel Stefan said that the opening of the excessive deficit procedure might block the EU funds that are available for Romania.
The European Commissin, the executive arm of the EU, had recently warned that Romania could miss it's 3 percent budget deficit target for this year due to the increase of wages in the public sector and the reduction of taxes.