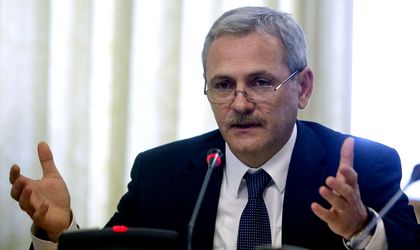 Chamber of Deputies Speaker Liviu Dragnea submitted to the Senate a legal proposal to amend the Fiscal Code in order to implement the 0 VAT rate for the social services sector, for the dissemination of ads via mass-media, but also for supporting agriculture and SMEs.
Dragnea proposed that article 291 be amended to introduce a new paragraph on the implementation of the reduced 0 VAT rate for deliveries of goods and services in the social services and agriculture sector.
To support agriculture, Dragnea proposes a VAT cut, from 9 percent to 0 percent VAT for the most important inputs: delivery of fertilizers and pesticides used in agriculture, seeds and other agriculture destined for seeding or planting, as well as connected services in the agricultural sector.
The draft law introduction of 0 VAT rate for delivery of housing to individuals, delivery and building of properties designed to be used as retirement homes, centers for rehabilitation for children with disabilities, and more.
The President of the Chamber of Deputies also proposed that the standard rate of 19 percent that is currently applied to distribution of advertising via mass media, should be replaced with a 0 percent VAT rate.
Georgeta Gheorghe