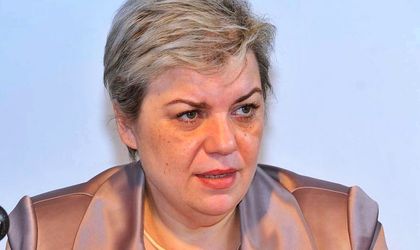 Social Democratic Party (PSD) head Liviu Dragnea has nominated Sevil Shhaideh as the new Romanian Prime Minister. Shhaideh served as a Secretary of State with the Ministry of Development.
Dragnea stated that he had "the legitimate right to request the position of PM," after the parliamentary elections, but he gave up due to President Klaus Iohannis' statements as well as the provisions of the law forbidding those convicted of a crime to become a minister.
According to media reports, she was close to Nicusor Constantinescu at the Constanta County Council. She also worked alongside Liviu Dragnea as a Secretary of State in the Ponta government. Liviu Dragnea is the godfather of Sevil Shhaideh.
Starting 1987, Sevil Shhaideh worked as a programmer, and later became head of the IT Systems Directorate of the Constanta County Council.
Georgeta Gheorghe