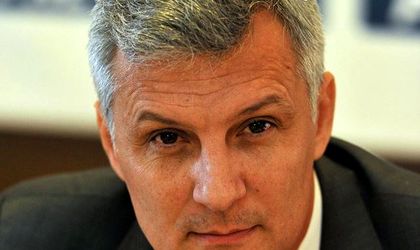 MPs in the budget, economic and legal committees in Parliament have issued a favorable report for a draft bill that aims to cap the interest rate collected by banks on mortgage loans.
The draft bill, initiated by liberal MP Daniel Zamfir, aims to amend the government ordinance 13/2011 so that the annual effective interest rate (DAE) for mortgage loans given by banks can't exceed 2.5 times the reference key interest rate set by the National Bank of Romania (BNR).
"There are many countries in Europe that limit the interest rates. We also decided, in Romania, to join these European countries on lending (practices – e.n). We introduced this amendment to cap the DAE because in many cases, even though we will have capped the penalizing or the remuneration interest rate, there would have been room for banking cases in court, commissions, which would have lifted the DAE. We want Romanians to know very well how they will pay for the interest rate. Or, by limiting the DAE, we will right from the start what will be the interest rate in the contract," said Zamfir, according to Agerpres newswire.
The draft bill also includes a limitation of interest rates for consumer loans granted by non-banking financial institutions to 18 percent.
The changes will go through the Senate and the Chamber of Deputies, meaning that other amendments could be voted.
Adrian Vasilescu, counselor of the central bank governor Mugur Isarescu, says that such changes are not of "European origin", citing similar initiatives approved by Hungary.
"For us, the financial intermediation is on the last place in Europe. It would be dramatic for banks to answer in the same way it was done throughout history and start limiting the loans. It would be reflected immediately in the standard of living," said Vasilescu.
Zamfir was also the initiator of the debt discharge law, which was approved by MPs despite heavy criticism of the banking system.