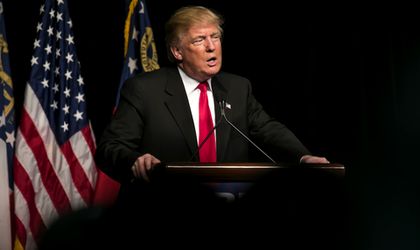 US President Donald Trump tweeted that Russia should "get ready" for missiles delivered by the US to Syria as a response to the alleged use of chemical weapons on citizens by the Assad regime.
He added that the US has "nice and new and smart" missiles that will be coming to Syria, and that Russia shouldn't be partners with a "Gas Killing Animal who kills people and enjoys it", referring to Syrian leader Assad.
Russia had warned against military action earlier today and said the claims that the Syrian government used chemical weapons were not true, but Western leaders said that they would work together to target those responsible for the attack in Douma, a rebel-held city in Syria, the BBC reports.
European air traffic control agency Eurocontrol had warned airlines that missiles may be launched into Syria in the next 72 hours.
Less than an hour later, Trump posted another tweet in which he complained about the fact that the relationship between the US and Russia is "worse now than it has ever been", and that there is no reason for this. He suggested that Russia needs economic help from the US and that all nations should work together. His tweet ended with a question: "Stop the arms race?"
In response, Russia's Foreign Ministry's spokesperson, Maria Zakharova, said "smart missiles should fly towards terrorists, not legal government", referring to the rebel groups fighting the Assad regime. She added that by sending smart missiles, the US may seek to undermine an investigation by chemical weapons experts: "Are the OPCW inspectors aware that smart missiles are about to destroy all evidence of the chemical weapons use on the ground? Or is that the actual plan – to cover up all evidence of this fabricated attack with smart missile strikes, so that international inspectors had no evidence to look for?" Zakharova asked.
Photo: dreamstime.com