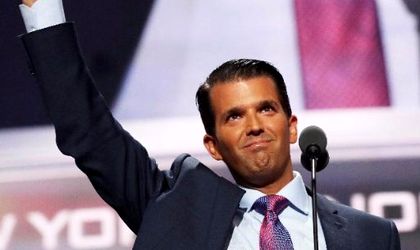 The eldest son of US President Donald Trump, Donald Trump Jr., is spending the last day of his visit to Romania by taking part in a hunting trip and a visit to the Bethlen Haller castle in Alba County, News.ro reported.
He took part in the morning in a hunting session and hunted for deer and wild boars in Jidvei and Cetatea de Balta. Later, he visited the Bethlen Haller castle in Cetatea de Balta. The domain is managed by a local wine maker.
Trump Jr. arrived in Romania on Moday and participated yesterday in a hunting session in Singureni, Giurgiu county.
Romanian president Klaus Iohannis said on Thursday that he did not accompany the US president's son on the hunting session. "There is nothing true in that", he said, dismissing the rumour. "In any case, I do not go hunting, because I live animals that are alive," he added.