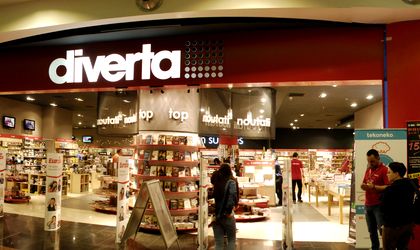 Dol.ro, the online store of Diverta retailer, registered a growth in sales of over 130 percent compared with the same period of 2015 and over 3,500 orders on books and toys segments in the Black Friday campaign during November 18-20.
Customers could acquire the books at discounts of up to 70 percent, in the top being fiction books, international best sellers, self-education books and children books.
On toys segment, the discounts were up to 69 percent.
"Even if for most of the people Black Friday is mainly a campaign in IT&electronics area, this year we aimed to give our customers the possibility of acquiring the books and Christmas gifts in advance, online at lower prices. Although for Diverta December represents the top sales month, the results from this weekend are unexpected, especially because the books have generally lower prices, the average order being RON 140," said Octavian Ene, online manager Diverta.
This year, Diverta network expanded by five new stores in Bucharest and in the country, reaching 26 units, with a total surface of 6700 square meters. It comprises a range of over 30,000 books and toys.
Diverta was founded in 1999.
Georgiana Bendre