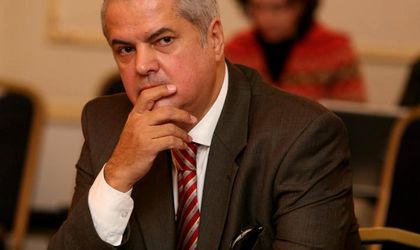 Doctors Serban Bradisteanu and Ioan Lascar, who treated former prime-minister Adrian Nastase at the Floreasca Hospital, along with three police officers are being investigated on charges that they delayed the execution of the penalty imposed on Nastase, according to Mediafax newswire.
Nastase tried to kill himself last week, by firing a bullet to his head, a few hours  after finding out he would have to serve a two-year jail sentence for corruption, right when police officers arrived at his house to arrest him.
"The facts that make the object of the file refer to the delay of the execution of the penalty applied by the High Court of Cassation and Justice on the former prime-minister Adrian Nastase," according to the National Anti-corruption Direction.
Among the three policemen under investigation there is a chief of the Bucharest Police as well as one of the two policemen who went to Nastase's house on Zambaccian St.
The general prosecutor of Romania, Codruta Kovesi, said there are suspicions regarding the diagnosis set in the case of the former prime-minister and all medical documents will be verified.
In the case of the suspected policemen, the prosecutors will see if they respected the procedures in applying the arrest warrant.
On the other hand, Nastase must show up at the National Forensics Institute with all the documents in place. In case the Floreasca Hospital, where Nastase is undergoing treatment, says he is not in condition to bear transportation, he will be examined right there.
Nastase's lawyers filed a request at the Bucharest Court for the delay of the execution of the two-year prison sentence that he received in the file The Quality Trophy. The court initially ruled that the request will be discussed on July 5, but Nastase's lawyers asked for a change of term. A ruling on this matter will be made on June 28.
Doctor Bradisteanu is also being investigated in another corruption file on charges that he received EUR 4 million bribe, delivered in the accounts of an offshore company he owns in the British Virgin Islands in exchange for acquiring overpriced medical equipment, according to media reports.
 Otilia Haraga