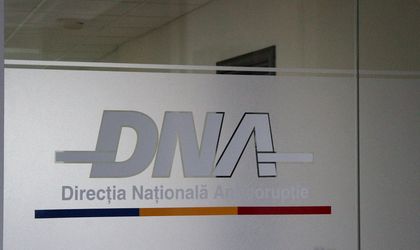 DNA states in a statement released on Saturday that in 11 years, 24,500 interception orders were targeted in the DNA files, targeting 36,400 people. Also, the Directorate states, in 4 and a half years, 2,396 magistrate cases have been heard, of which 1,978 were settled by July 2018.
Considering the information circulated in the public space about suspicions that accredited the idea that millions of Romanians would have been intercepted, as well as those according to which 3,000 magistrates had been investigated in the last 4 years by the DNA, respectively that half of Romanian magistrates had years of files through which, probably, were influenced to provide solutions outside the courtroom, we provide the following statistical data to the public:
I. Technical surveillance mandates / authorizations to intercept communications in DNA for a period of 11 years (January 1, 2005 – February 16, 2016, date of Decision No. 51 of the CCR):
24,576 surveillance / authorization mandates were dispatched;
the number of people who were subject to them was 36,406.
II. Causes with magistrates recorded as DNA according to its competencies provided by art. 13 par. 1 lit. b) of OUG no. 43/2000 between 1 January 2014 and 30 July 2018 respectively for 4 years and 6 months and are currently subject to the control of the Judicial Inspection.
Causes with magistrates registered in DNA were established on the basis of the following ways of reporting:
130 cases based on complaints (complaints, denunciations) against judges who are in criminal cases;
624 cases based on petitions (complaints, denunciations) brought against judges in civil, administrative or other non-criminal cases;
594 cases based on complaints (complaints, denunciations) made against prosecutors;
521 cases based on complaints (complaints, denunciations) where the name of the magistrate (s) concerned is not indicated, where the court or prosecutor's office to which it belongs or in which the complaint is filed against all judges or prosecutors of a non- a particular court or prosecutor's office without being nominated;
250 cases in which there is an ex officio referral, of which 79 refer to judges in civil cases, 54 concern judges in criminal cases and 117 prosecutors;
277 cases sent by declining jurisdiction from other prosecutor's offices.
In the period 2014 – July 2018 a number of 1978 were settled, of which:
56 cases with referrals for 73 magistrates (42 judges and 31 prosecutors);
1,922 with other solutions (classification, declinations, etc.);
on October 5, 2018, there are 233 cases dealing with complaints, magistrates' complaints;
65 magistrates (35 judges and 30 prosecutors) were finally convicted;
At present, the courts of law have, in different procedural stages, cases concerning 25 magistrates (10 judges and 15 prosecutors);
10 magistrates (6 judges and 4 prosecutors) were finally acquitted.