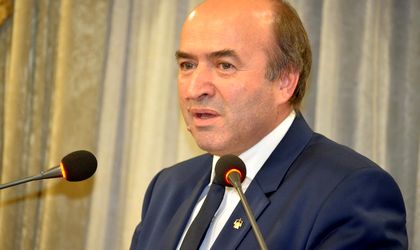 Prosecutors of the National Anticorruption Directorate (DNA) have rejected most of the amendments to the justice laws proposed by Justice Minister Tudorel Toader. The prosecutors voted against the proposals during an internal meeting of DNA investigators.
According to a statement by the DNA, "the vote cast by the prosecutors participating in the general meeting on the proposals in question, showed that amendments to justice law, in their current form, represent a form of pressure on the professional activity of prosecutors of the National Anticorruption Directorate," the DNA said in a statement.
DNA prosecutors rejected in unanimity the transfer of the Judicial Inspectorate under the jurisdiction of the Ministry of Justice, arguing that "it interferes with the independence of the magistrates." Moreover, the "unjustified modification of the current regime of the material liability of judges and prosecutors."
Another rejected proposal referred to the creation of a specialized direction to handle criminal prosecution of magistrates who commit offences, which, prosecutors argued, was not properly justified. In addition, the prosecutors also rejected the introduction of an age threshold of 30 for magistrates as well as the precondition that prospective magistrates have at least 5 years of experience for those who want to enter the National Institute of Magistracy.
Conversely, most prosecutors voted in favour of the proposal to extend the terms of those occupying top positions to four years, as well as the possibility to reinsert retired magistrates at the courts where they worked prior to retirement.
This past week-end people gathered in Victoria Square to protest against the proposed amendments to the justice law.