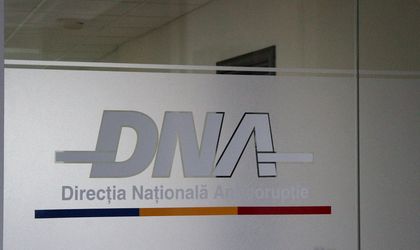 Prosecutors of the National Anticorruption Directorate (DNA) have detained Dan Nicolae Straja, Manager of the Alexandru Trestioreanu Oncologic Institute, as part of an investigation targeting four Bucharest-based hospitals in a corruption case related to public procurements.
According to reports, Straja was held for hearings for 6 hours at DNA's Bucharest headquarters and later brought to the arrest of the Bucharest Police. Upon entering the DNA headquarters, he rejected the corruption allegations and said he did not know the businessmen who were awarded contracts by the hospital he is managing. He also denied bribe-taking accusations.
According to DNA prosecutors, between May 1-8, 2015, Straja received from the representative of two companies the amount of EUR 95,750 in two instalments. The sum represented the commission agreed by  for the proper running of the contract agreed between the two parties.
In the same case, the manager of Bucharest's Bagadasar Arseni hospital, Bogdan Paltineanu, was detained on June 9 for 24 hours by DNA prosecutors under allegations of bribe taking in continuous form.
According to the prosecutors, between May and August 2015, Paltineanu, Manager of the Ana Aslan National Institute of Geriatrics and Gerontology at the time, received from the representative of two companies the amounts of EUR 73,450 and RON 18,600 as payment for the proper running of certain contracts. Reports by DNA prosecutors revealed that Paltineanu received the money in one of his properties as well as in his car.
Paltineanu will appear on Friday in court where magistrates will decide on DNA's preventive arrest request.
On Thursday, DNA prosecutors raided four Bucharest hospitals, namely Fundeni Hospital, the Oncology Institute Alexandru Trestioreanu, the Emergency Hospital Bagdasar Aresnie and the Obregia Hospital. As reported by the DNA, prosecutors are investigating irregularities regarding public procurements made by the hospitals between 2008 and 2016, which caused losses estimated to EUR 2.6 million to Romania's state budget.
Georgeta Gheorghe