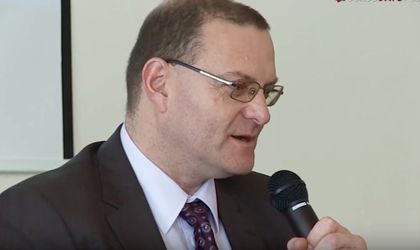 Prosecutors at the National Anticorruption have detained for 24 hours the manager of emergency hospital Bagdasar-Arseni, Bogdan Paltineanu, on corruption charges.
The investigators said Paltineanu had taken bribes when he was the manager of the National Institute for Geriatrics and Gerontology Ana Aslan.
"Between May 12 – August 21 2015, the defendant Paltineanu Bogdan, as manager of the National Institute for Geriatrics and Gerontology Ana Aslan, who was tasked with signing the procurement contracts (…) received from the representative of two companies, in five tranches, the sums of EUR 73,450 and RON 18,600," said the DNA in a statement.
The manager got the bribes in his home but also in his personal car. These were the commissions that the hospital head got in order for the procurment contracts to be carried out without any disruptions.
The prosecutors will ask the judges to issue a preventive arrest mandate for Paltineanu.
The manager was detained hours after investigators raided four public hospitals in Bucharest. According to media reports, the loss for the state in this case exceeded EUR 2 million and prosecutors are looking at the public procurement deals made by the hospitals between 2008 and 2016.
The news comes less than three weeks after the DNA has started to prosecute a pharma company, four of its executives and 77 oncologists in a bribery case.
In May, the DNA had started to investigate several officials at the National Health Insurance House (CNAS) and HP Romania over an expensive IT system that was implemented by the public institution.
Ovidiu Posirca