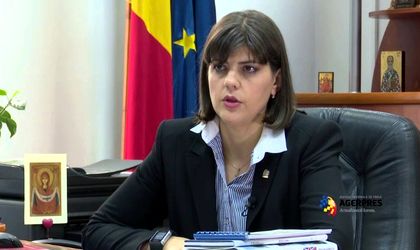 The National Anti-Corruption Agency (DNA) warned about the dangers involved in PSD's proposed amendments to the Criminal Procedure Code, which are being debated and amended in the Parliament's Special Justice Commission. DNA says that the changes will have a "devastating effect on criminal investigations, because they eliminate some indispensable legal instruments which are currently available to investigative bodies".
PSD legislators have defended their actions, claiming that the changes they are making to the Criminal Code are required in order for Romania's criminal legislation to comply with an EU Directive.
However, the DNA says that the Coalition is only using the Directive as an excuse that will actually enable them to eliminate the capacity of criminal investigators to discover and prove criminal acts, which has nothing to do with the rather limited aspects covered by the Directive (presumption of innocence and defendant's rights).
DNA Chief Prosecutor Laura-Codruta Kovesi said that if these changes are applied to criminal procedure, DNA will have no way of investigating corruption acts and sending suspects to trial, which means that the anti-corruption institution might as well close down.
According to the DNA's statement, all the requirements of the EU Directive 2016/343 are already covered by internal legislation.
The proposed amendments to a number of articles in the Criminal Procedure Code raise serious issues, says DNA. Some of the issues they raise include: suspects being able to assist witness hearings, which in many cases will have the effect of intimidating witnesses; rapid access to information will be restricted for prosecutors – this is seen as an indispensable instrument for the discovery of criminal acts; the effective decriminalisation of the crime of perjury; a new form of abuse in office being introduced for magistrates only, which is seen as discriminatory; eliminating the possibility of preventive arrest for those who commit acts of corruption, tax fraud, money laundering, and even acts such as war crimes of genocide if they do not involve any violence, while still allowing preventive arrest for less serious crimes like currency falsification, which will create a sense of insecurity in society.