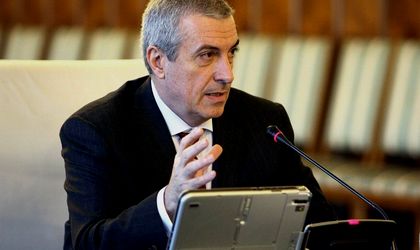 Calin Popescu Tariceanu's fresh bribery acusations are related to the Austrian company Fujitsu Siemens Computers, which was a distributor of Microsoft licenses, according to Hotnews.ro, citing official sources. The National Anti-corruption Division (DNA) did not state an official connection between Tariceanu and Fujitsu, but Tariceanu talked about it in the first reaction about the file.
The events happened in 2008 when, based on a government decision, two additional documents were signed for the 2014 contract, as the prosecutors mentioned in 2016 when they imposed the judicial control over Silviu Hotaran and Ovidiu Apostolescu, the representatives of Microsoft Romania, and Claudiu Florica, the representative of Fujitsu Siemens Computers.
Last night, Calin Popescu Tariceanu invoked Microsoft's case and government decisions.
"During the government cabinet I led, no payment was made to Microsoft for the licenses referred to in the file. The contract was signed during the Nastase government, payments were made to the governments that followed 2005-2008, but not in the Tariceanu government. The government's decisions, which some part of the press sees as the opening of the licensing process, have promoted these GDs in the context in which Microsoft threatened to bring Romania to justice, in which case we risk that Romanian state loses a lot of money. In light of these records, to talk about bribery charges is meaningless," he wrote on Facebook.
DNA prosecutors are accusing Tariceanu of receiving "material benefits" amounting USD 800,000 from the Austrian company during his term as prime minister. The money was allegedly used in an electoral campaign.
In exchange for the bribe, Tariceanu allegedly used his position to push for the signing of additional acts on the contract. "The file was constituted in 2018, following the reunion of three criminal cases, one of which was taken over by DNA prosecutors at the request of the Austrian judicial authorities," the DNA stated.
Now, Tariceanu awaits a vote in the Senate, which is decisive for the criminal prosecution to begin.