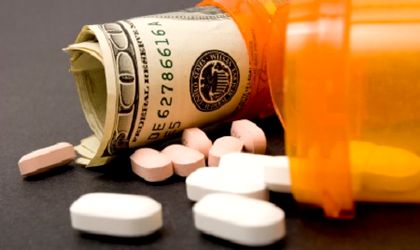 A pharma company, four of its executives and 77 oncologists have been placed under prosecution in a bribery investigation, the National Anti-corruption Department (DNA) announces.
"In 2012, under the guise of financing the participation of some oncologists in an international congress, after a series of talks, people with decision-making power within the company decided to organize a holiday in India for oncologists, bearing all costs of transportation, accommodation, meals and trips for the doctors, and in some cases members of their families. Providing this vacation had the aim of illegally stimulating doctors to prescribe or recommend medications distributed by the company in question," the DNA release reads.
The pharma company invited a series of oncologists to take part in the Third Asian Congress for Breast Cancer, offering to sponsor their trip. The company then paid a total of EUR 520,607.95 to a travel agency for the 77 doctors that accepted. Of the total sum, the DNA stipulates the bribe reaches the amount of EUR 416,864.1.
Papers show, however, that even though the congress was due to take place on March 3-4, 2012, the doctors were transported to India on February 28 and were hosted in different hotels in New Delhi until March 9, at a distance of over 2,000 km from the place where the congress was taking place.
The bribery investigation shows that the doctors only took part in a few hours of the congress, confirming the fact that the event was only a pretext.
Natalia Martian