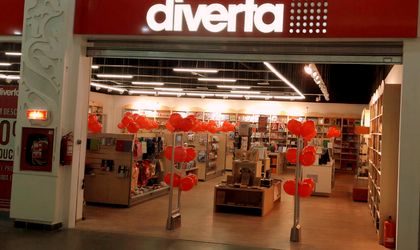 Retailer Diverta has expanded its network with three new stores in Targu Mures-Promenada Mall, Severin Shopping Center and Bucharest– Veranda Mall. 
"We reached a total number of five stores opened this year, both in Bucharest and within the country, reaching our expanded development for 2016. We are glad to consolidate the relation with the clients from Diverta Bucharest and from Targu Mures and from now in Mehedinti community. We estimate that we'll register annual sales of EUR 1.5 million on these 5 stores, " said Amalia Buliga, CEO Diverta.
Currently, Diverta's network reached 26 stores, comprising a total surface of 6,700 square meters. The total sales reach EUR 10.5 million in 2016 and for 2017 the company estimates a growth of 15 percent of the turnover.
This year, Diverta launched the first franchise aiming to support the entrepreneurs who want a business in stationary and toys industry.
Georgiana Bendre