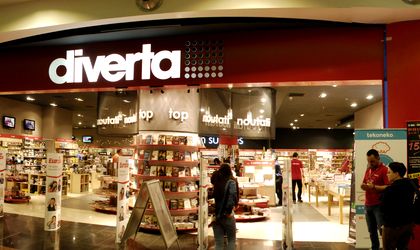 Starting this month, the retail chain Diverta has a new store, following the opening of the second store in Piatra Neamt, in the Shopping City Piatra-Neamt. Following the latest opening, the Diverta reached 28 centers at national level.
The new store has a surface of 113 sqm.
The Diverta offer comprise books, toys, stationary for school and office, having a portfolio of 9,000 products.
"Since the launch of our first store Diverta we wanted to offer our clients the newest and the most searched products, both at national, as well as at international level, and join the commercial center Shopping City Piatra-Neamt. Our goal is to offer our clients something new always," said Amalia Buliga, CEO of Diverta.
Starting this year, Diverta aims to make different events, within the stores to contribute to the diversification of the activities, products/books launch, creative workshops, debates, seminars.
Diverta was founded in 1999.