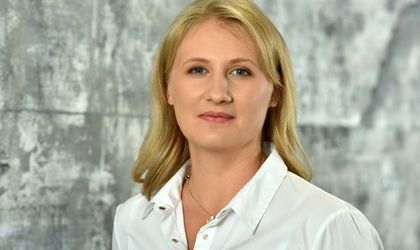 Bucharest's modern retail stock has increased to approximately 1.16 million sqm (gross leasable area – GLA) following the opening of the Veranda shopping mall last month, according to data from real estate consultancy Colliers International. Some 40 percent of this space  – roughly 450,000 sqm – is located in Bucharest's District 2 and District 3, thus increasing competition in this part of the capital.
Competition has gone up considerably for all retail players in Bucharest with Colliers having previously estimated that there is room for only one more large-scale shopping mall in the capital. "Based on our estimations and taking into account the evolution of the local purchasing power as well as consumption increase forecasts for the next years, we estimate that the market is able to absorb about 200,000 sqm of additional space over the next years. Out of this, 100,000 sqm will be delivered this year," said Liana Dumitru, associated director in Colliers International's retail department at the end of August.
Such large-scale shopping schemes shouldn't be developed in District 2 or District 3 given the already existing competition, recommend Colliers representatives. The addition of yet another mall in the area would make it even harder for owners to conclude a potential sale.
Colliers estimates that a retail project with an occupancy rate of about 92-93 percent and an average rent level of about EUR 21- EUR 23 sqm could be sold presently for about EUR 3,000 – EUR 3,300/sqm."The fierce competition in District 2 and District 3  could see these values go down which in turn would mean a higher risk for investors. Moreover, if another large-scale project comes along in the area, it is possible that one these project would become unsustainable," said Raluca Buciuc, associate director valuation services and  hospitality advisory services with the consultancy.
Some 210,000 sqm of new retail space are estimated to be delivered by the end of the year in Romania, yet the number of transactions with retail schemes has been modest so far, despite the fact that investment funds have Romania on their radar and the retail sector is of interest to them, say Colliers International representatives. One reason for this is the lack of a relevant track record of transactions with large scale retail projects , according to the same source. This also reflects into lower yields for retail projects (below 7 percent) compared to 7.5 percent of office projects at present.
Simona Bazavan