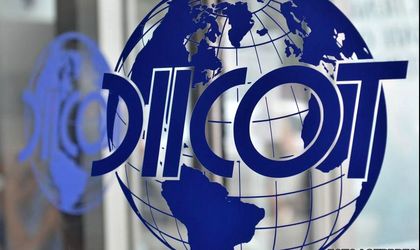 Prosecutors from the Investigative Direction for Organised Crime and Terrorism (DIICOT) have identified damages of over RON 665 million and almost EUR 14 million in cases handled in 2017. Of these damages, the prosecutors have managed to seize RON 488 million.
In 2016, the damages identified were over RON 441 million and EUR 37 million, while the amounts seized during the year went up to RON 209 million, according to a report by DIICOT regarding 2017 activities.
In 2017, DIICOT worked on 24,709 cases, of which 12,220 newly registered. In 2016, the total number had been 25,657, of which 15,334 new.
The average number of cases to be settled per prosecutor therefore decreased from 105.15 in 2016 to 102.52 in 2017.
In 2017, there were 10,287 settled cases, compared to 13,168 during 2016 – a 21.88 percent reduction.
The average number of settled cases per prosecutor went from 45.71 in 2016 to 42.68 per prosecutor in 2017 – a 6.62 percent reduction.
In 2017, in the cases prosecutors dealt with there were 13,600 persons investigated.