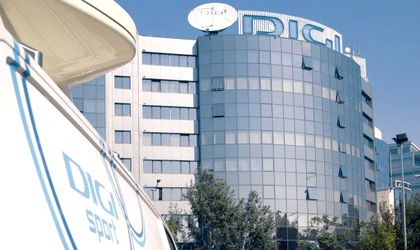 DIGI Communications, the mother company of RCS&RDS, registered revenues in Romania up by 14 percent to EUR 164.9 million in the first quarter of the year, compared with the same period of 2016, as a result of the the increase in the number of subscribers at TV cable services, internet and mobile communications.
RCS&RDS reached 3.3 million accounts of subscribers at mobile communication services in Q1 (a growth by 16.4 percent) to 2.89 million subscriptions of TV cable subscribers (a growth by 5.1 percent) and to over 2.03 million subscriptions of fixed internet, a growth by 6.4 percent. On the other hand, the number of TV satellite subscriptions dropped by 6.5 percent to 1.18 million.
"The revenues' growth from Romania was mainly determined by an ARPU growth and RGU number for our services of mobile telecommunications, of RGU number for TV cable services and fixed data and a growth in other revenues categories," says DIGI.
In DIGI Communications report, the RGU (revenues generating units) stands for the account of a subscriber related to one of the services contracted. An individual client can represent one or more RGUs according to the number of services requested.
The RGU number from the mobile telecommunications went up by approximately 2.84 thousands from March 31 2016 to approximately 3.305 thousands RGU at March 31 207.

ARPU from mobile telecommunications services went up to an average of EUR 3.79/month for Q1, compared with the average of EUR 3.32/month in Q1 of 2016, a growth by approximately 14.2percent, mainly due to some changes in the subscription packages mix, clients that switch from higher value services and from the general growth of traffic.
The RGU number from the mobile telecommunications went up by approximately 2.75 thousands at March 31 2016 to approximately 2.89 thousands at March 31 2017 and the number of RGU from internet services and fixed data went up from 1.9 thousands to approximately 2.03 thousands in March 31 207.
The exploitation expenses from Romania for the first quarter of the year reached EUR 116.4 million, compared with EUR 96.4 million compared with the first quarter of 2016.