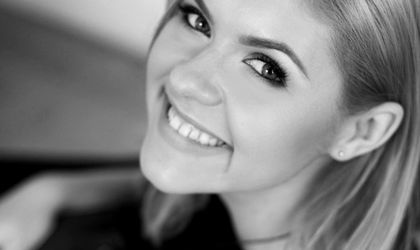 Diana Papuc, one of the top level creative women in Romania, also present in Ladies First – the platform dedicated to accelerate female creatives' careers, will be juror in the Direct category for the European Festival of Creativity. Eurobest is taking place in Rome, at the beginning of December.
She was chosen from a list of potential Romanian jurors that also included Dan Frinculescu (Publicis Bucharest) and Florina Alexandru (Geometry Global). The jury proposals are endorsed by Teo Migdalovici, the Romanian Ambassador for the Lions Festivals.
Papuc is an art director, currently working as group creative director at Leo Burnett Bucharest, part of the Publicis Groupe.
Her journey started ten years ago, when she fell in love with the advertising's power to tell a story. However, she has always kept a special place in her heart for illustration and branding. She's been awarded internationally: the most recent trophies were conquered in Cannes (Bronze Lion in Promo & Activation, Shortlist in PR) and Golden Drum (Silver Drum in Mobile and Social Network & Community).
Earlier this year, the Ladies First platform was launched with a clear goal – to promote and shine a much-deserved spotlight on the creative female talent in the Romanian industry, internationally.
"My goal is to help every woman out of the 13 whose work was largely presented in the magazine, to accelerate their already amazing careers", said Teo Migdalovici – the initiator of the project.
Romanita Oprea