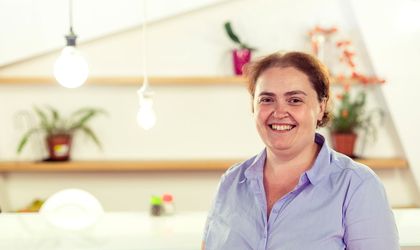 Diana Certan is the executive director – communication and fundraising at Organizatia Umanitara Concordia, Alumni al Pilkington Ratiu Business School (Executive MBA), Aspen Institute Romania Alumni (2011), TED Ed Speaker (Romania) and juror for Social Innovation Award.
Working for 15 years in the NGO sector at all its levels (as a volunteer, operations, executive and on the board), I came to understand the reality quite well. In general, the biggest problem of each organization I worked for starts with one question: "How can we make our NGO financially sustainable?" Other questions about the effectiveness of programs or a specific intervention or impact measurement are also important, but discussions about what activities can generate income for an NGO or what social businesses it can develop in order to support social and integration programs have been the most challenging.
The concept of social business was introduced by Muhammad Yunus (Nobel Laureate) and it is defined as a business created and developed in order to address a social problem, a profitable company whose profit is reinvested in its development with the aim of increasing its social impact. Since 2011, Organizatia Umanitara Concordia identified the low level of employment of young vulnerable individuals despite having a specific qualification for a job. Its long-term solution was the launching of Concordia Bakery for young bakers where they are employed for a limited period while they attain professional experience and improve their skills. Later, they manage to get a job easier in other bakeries, turning from assisted individuals into contributors and becoming responsible and independent.
Five reasons why a social business should be a strategic direction for an NGO:
– An acute social problem that needs continuous interventions and constant financial resources (EU funds, fundraising) can be solved by a social business.
– You can create a sustained financial mechanism that provides a response to a social problem that could be scaled and duplicated.
– Your beneficiaries will regain their human dignity as they contribute to their own well-being and will become proud of their achievements. You will create the context for them to be independent.
– Vulnerable beneficiaries will work with your team so you will be able to better understand their needs. That will guarantee a higher level of quality for future interventions.
– You will benefit from much greater financial flexibility to solve social problems, so you will not face imposed limitations or excessive bureaucracy.