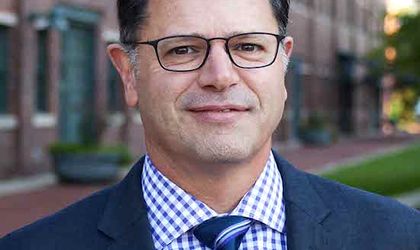 The law firm Dentons has appointed John Fernandez its first global chief innovation officer to drive the firm's innovation initiatives.
Fernandez has served as Dentons' US chief innovation officer and is also the global chair of Nextlaw Labs, an autonomous legal technology business accelerator wholly owned by Dentons. Nextlaw Labs works closely with the Firm's lawyers, professionals and clients to identify investment and co-development opportunities for new technologies that will transform the legal industry to deliver greater client value.
In his new role, Fernandez will drive Dentons' Project Innovation and will oversee the Nextlaw portfolio initiatives.
"I am thrilled and honored to be appointed to this new position at a firm that has already made great strides towards innovation in delivering client services," Fernandez said.
Prior to joining Dentons, Fernandez was assistant secretary of commerce for Economic Development under President Obama. From that position,  he launched the Office of Innovation and Entrepreneurship. John was one of the chief architects of president Obama's regional innovation strategies.
"Even before this appointment, in his role as chairman of Nextlaw Labs, John has helped Dentons become world-renowned as an innovator in the legal profession," said Elliot Portnoy, Global CEO of Dentons.