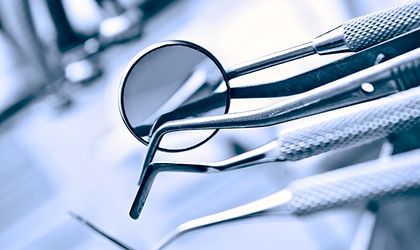 The number of people coming to Romania especially for dental services has doubled last year, according to data from a network of dental clinics, as quoted by Mediafax. Among services in great demand are complex implant works.
"A foreigner leaves on average EUR 4,800 in the clinic for complex services, the majority of them being implants. Local prices are two to three times lower than in Western Europe, so whatever the amount for travel and accommodation, there will still be an economy. The quality of services and materials used in our clinics comply with European standards, low prices being simply the result of the current economic situation in Romania. Monthly expenses, meaning the wages, taxes, invoices, rent – are lower here compared to other European countries," said dentist Ionut Leahu, owner of the network.
Most patients are from Italy and Spain, two countries with large Romanian communities, while this year the company aims to attract people from England and Switzerland. The company offers specialized services of "dental tourism," which includes, along with the treatment plan, support in finding lodging and transfer from and to the airport.
"We can even arrange for the patient to lodge in the same location as the clinic. This assures 24 hours consultancy services. Documents and invoices are translated into the patient's language, we can make recommendations for leisure activities and we can organize tours if they want it," said Amelia Slatineanu, consultant in medical tourism.
The foreign patient is typically Italian, around the age of 50 years, with serious periodontal problems, unsuccessful treatments in the past and an indication of complete oral rehabilitation.
Data from the network of clinics show Romanian patients pay a median of RON 2,500 for dentist treatments.
According to the Platform "For a Better Oral Health", Romania has allocated in 2015 only eight cents (less than RON 0.5) per capita for oral health, placing last among European rankings. Countries from which medical tourists come, Italy and Spain, allocated EUR 4 and EUR 1.2, respectively. At the opposite side of the scale is Germany, with nearly EUR 9 per capita spending for services in the area of oral health.
Natalia Martian