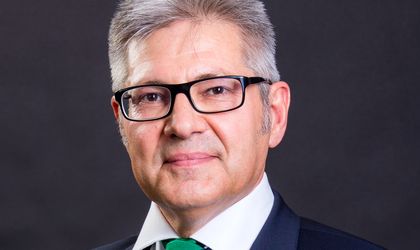 Dent Estet, part of MedLife healthcare network centres, has reported a turnover of EUR 6.5 million in the first nine months of the year, representing a 31 percent year-on-year increase. 
The biggest contribution to the turnover was represented by the services provided in the adult clinics (65 percent), followed by those for children and teenagers (29 percent) and the dental lab (6 percent), the company reported.
The increase is due both the growing interest in premium dental services, reflected in a 14 percent year-on-year increase in the number of patients during the first nine months of the year as well as of the request for the complex and digitalised treatments  that led to the increase of the average revenue per visit. Dent Estet clinics provided treatments to approximately 17,500 patients so far this year.
"The results recorded come to confirm the fact that the strategy and development plans our partners followed are well received. Further, we aim to maintain the growth trend via constant investment in state of the art technology, in qualifying our staff as well as increasingly complex treatments," Mihai Marcu, MedLife director general.
According to the company, patients are better informed regarding the investment in their dental health and understand its impact on their general health. Also, the company said patients prefer to look for highly specialised clinic that offers all specialisations and complementary services in one place.
Moreover, the company believes that its growing focus on digitalisation contributes to its ranking as market leader. "The opening of the first fully digital dental clinic in Romania, a large scale project developed together and alongside the Med Life family, led to a visible growth in a record time, of inters for complex digital procedures dedicated to adults, of the number of patients and of the turnover," Cristian Taban, Dent Estet executive director said.