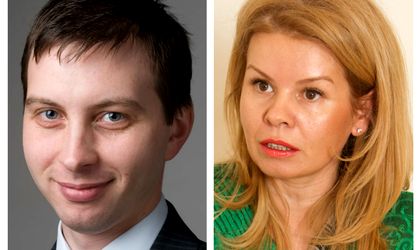 Deloitte Romania has taken over Bucharest-based independent consultancy company Filipescu Visa, in a bid to strengthen its Financial Advisory practice. As a result, Ioana Filipescu will coordinate the Corporate Finance department as partner, while Florin Visa will join as director.
"We are delighted to welcome Filipescu Visa's leadership team to Deloitte," Ahmed Hassan, Country Managing Partner Deloitte Romania, said in a press release. "I believe our clients will benefit tremendously from the addition of Ioana Filipescu and Florin Visa to our existing team. The combined strength and differentiated capabilities of this team will elevate the breadth and depth of the value proposition we deliver and provide our clients with the best skill set on the market."
Deloitte's new Corporate Finance Partner Ioana Filipescu, added: "My colleagues and I are very enthusiastic about teaming up with Deloitte. Our combined expertise will enable us to better support our clients and help them get the deals through. Also together we hope to reach a bigger scale and use our expertise to focus more on servicing the local entrepreneurs."
Deloitte's latest key transactions include advising German group REWE in selling the 86 supermarkets of Billa Romania to Carrefour and GoodMills Romania in selling Belforno chain of shops to the management. The firm also advised Bog'Art in obtaining a EUR 10 million cash loan and EUR 10 million non-cash facility.
During the past years Filipescu Visa has been involved in several major transactions such as advising Advent International investment fund in selling Ceramica Iasi (2014) and in advising Real Estate Services Group (RESG)'s shareholders in selling its Bulgarian subsidiary (2015). The firm also advised on sale of RESG Romania's controlling stake to the French company Samsic (2016) and Ana Imep's shareholders in selling the company to Nidec (2016).
Deloitte's Financial Advisory employs over 40 staff specializing in Valuation & Modelling, M&A, Corporate Finance, Transaction Services and Forensic services.
Georgeta Gheorghe