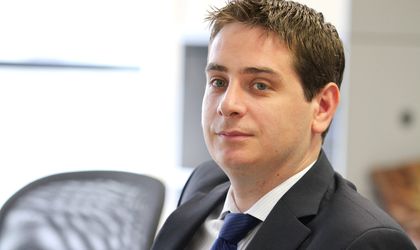 Romania closed transactions of EUR 3.5 billion during 2015 and 2016, being the champion of the Central European region at non-performing loan (NPL) sales portfolios due to the improvement of economic conditions, together with an increase in provisioning, according to Deloitte's annual NPL Study.
The largest number of deal volumes took place in Romania (37 percent), followed by Hungary (24 percent), Poland (11 percent) and Slovenia (9 percent).
In 2016, NPL investors in certain countries in CEE showed a growing interest for retail mortgage portfolios and the trend is expected to continue in 2017. Transacted corporate portfolios in CEE amounted to EUR 4.8 billion during 2015 – 2016, whereas both residential portfolios and consumer loans amounted to 1.6 billion EUR.
"In 2017 the Romanian banks aim to reduce the level of non-performing loans from 10 percent at the end of 2016. They will aim to reduce the gap between current level and the European NPL average ratio of about 5 percent. In this context, I expect to see four or five NPLs transactions this year, each worth hundreds of millions EUR in nominal value," said Radu Dumitrescu, partner Deloitte Romania and responsible for M&A Transaction and Reorganization Services within the Financial Advisory department.
"Corporate and retail mortgage NPLs will still be the "stars" of the transactions in CEE. We expect the market to continue its upward trend of retail mortgage NPL transactions that began in 2016," added Dumitrescu.
Based on Deloitte expectations for 2017, NPL transaction activity will level off or possibly further increase as NPL investors become more comfortable with the region.
The fifth edition of Deloitte NPL study examines the NPL markets in twelve countries: Bulgaria, Croatia, the Czech Republic, Estonia, Hungary, Latvia, Lithuania, Poland, Romania, Serbia, Slovakia and Slovenia.