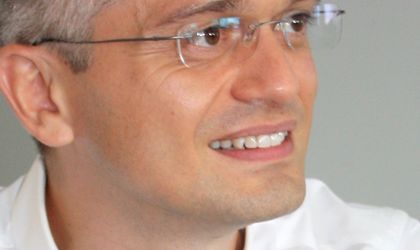 Deloitte Romania, a professional services firm, has announced the launch of its digital practice. The consultant Cosmin Costea of costeaconsulting.com, who has a background in digital business consulting, will lead the new division as strategy director.
"Deloitte Digital is already recognized as a top global digital leader and we are thrilled for the opportunities that we can pursue together with our clients," said Oana Petrescu, partner-in-charge Deloitte Consultanta.
"We team up with people that are well known for their expertise and inspiring approach and we are convinced that Cosmin will bring competences that match, complement and expand nicely with those of our team," added Petrescu.
 In his new role, Costea will focus on three pillars: Digital Transformation, creative design and software implementation starting with a technology focus on SAP Hybris eCommerce and Marketing platform.
"Joining Deloitte is an honor. I am joining Deloitte Digital because of the great potential to make a tangible impact that matters for our customers. We will help our customers leverage and integrate digital in their current business models so they can profitably increase sales. We have clear plans to grow fast and sustainable by focusing on building a great team of professionals by staying customer centric and by using leading technologies," said Costea.
Costea joined Deloitte after already enjoying a 15-year  management career and has a track record of performance in SAP Hybris E-commerce implementations, Digital Marketing & OmniChannel transformation for retailers, manufacturers and service companies. He is a computer engineer with an UK Executive MBA Diploma from the University of Sheffield.
Costea has been a trainer and consultant for E-commerce and OmniChannel retail strategy and implementation in Poland, Hungary, Turkey, Russia, the Netherlands and the USA.
Georgiana Bendre