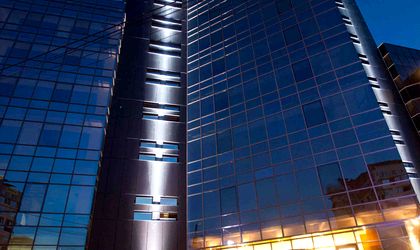 The real estate market is registering a significant growth in pipeline volumes at the half of the year, the announced deliveries of new retail, offices and industrial space for 2018 being 53 percent larger compared to the previous year at national level, according to a study of Activ Property Services consultants.
"The retail, office and industrial markets are developing on solid fundamentals, being characterized by high occupancy rates, active levels of demand with take-up volumes confirmed during the last years, respectively stable rents, with an upward tendency. In these conditions the development of new projects has accelerated in all the major sectors. We expect a rapid absorption of the new supplies, an important share being already under pre-lease agreements," Florian Gheorghe, head of Research Department at Activ Property Services, states.
The highest growth is registering on the industrial sector where there is expected a new supply that is 67 percent larger than in 2017, taking into account both the speculative and owner-occupied developments.
The new stock announced for 2018 exceeds 920,000 sqm, out of which 75 percent is speculative. Bucharest expects the delivery of 390,000 sqm of industrial space, representing 42 percent of national pipeline, being followed in the ranking by cities such as Timisoara (60,000 sqm), Cluj-Napoca (55,000 sqm), Pitesti (55,000 sqm), Ploiesti (50,000 sqm), Oradea (45,000 sqm) and Constanta (42,500 sqm).
Most active developers of speculative space remain as last year CTP Invest with over 285,000 sqm announced for delivery in 2018, respectively WDP with 150,000 sqm and Zacaria Group with 75,000 sqm.
The largest project announced for this year is the new eMag logistics centre, with an area of 120,000 sqm, currently under construction at km 19 of Bucharest-Pitesti motorway.
Retail and office market
The local retail market has potential to record the delivery of a new supply of 379,000 sqm in 2018, corresponding to an annual growth of 43 percent.
The growth will come from the retail parks/big box segment. Approximately 215,000 sqm of "big box" units are expected to open in 2018, the largest part to be generated by the accelerated expansion of Kaufland, Penny Market and Lidl chains.
Most retail park projects for 2018 are announced by Prime Kapital in partnership with the South-African investor MAS REI, totaling 59,600 sqm. The partnership is announced as the main developer of retail parks on medium-term in Romania, however it is possible for the first projects announced for 2018 to be delayed for the next year.
In return, the expected completions of shopping centre space will register a new drop, the announced new area of 54,200 sqm GLA being 19 percent lower than in 2017 during when the market recorded the first decrease of total stock in operation. Shopping City Satu Mare (28,700 sqm) is the single new shopping centre announced to open in 2018, together with 4 expansions of already operational schemes (Electroputere Parc Craiova, Auchan Drumul Taberei, Ploiesti Shopping City and Aurora Mall Buzau). NEPI Rockcastle continues to dominate this segment, being responsible for 79 percent of the area expected to open.
The reduction of the vacancy rate below 10% across the main locations has stimulated the pipeline activity. Office deliveries are announced to grow by 35 percent in 2018 at national level, up to a total of 350,000 sqm GLA. More than half, respectively 197,000 sqm, is located in Bucharest, representing a 33 percent growth from the last year.
Deliveries will reach a record volume of 153,000 sqm outside Bucharest, representing a 65 percent growth from 2017, the main markets being under a steady expansion during the last years. Timisoara dominates the 2018 ranking with an expected office deliveries of 71,000 sqm, followed by Cluj-Napoca (30,000 sqm) and Iasi (17,900 sqm).