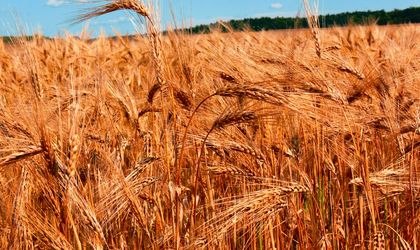 The Romanian deficit in the agri-food products trade reached EUR 498.4 million in the first seven months of the year, a growth of over seven times compared with the same level of 2015, according to the preliminary data of the Ministry of Agriculture and Rural Development quoted by Agerpres newswire.
During January 1-July 31, the Romanian exports were still supported by wheat, tobacco, corn and rape seeds, while the imports top was dominated by pork, bakery, pastry and biscuits, food products and sugar.
According to the Ministry's data, agri-food products exports dropped by 2.32 percent in the first seven months of this year compared with the similar period of 2015, amounting to EUR 2.99 billion, while the imports increased by 11.42 percent up to EUR 3.48 billion.
In the mentioned period, 3.19 million tons of wheat were exported, valued at EUR 537.9 million, 30,900 tons of cigarettes (EUR 459 million) and 1,363 million tons of corn worth EUR 327.1 million.
Also, 666,000 tons of rape seeds were exported in EU and third countries, which generated inflows of EUR 246.9 million, 1,053 tons of barley (EUR 152.4 million), sunflower seeds, 174,400 tons (EUR 119.5 million) and sheeps and goats, valued at EUR 92.6 million.
On the other hand, pork is on the first place in the imports top in the first seven months of the year, with a quantity of 101,600 tons valued at EUR 163.5 million, compared with 92,900 tons brought from outside Romania during the similar period of 2015, valued at EUR 145.8 million.
The imports of bakery, pastry and biscuits were 66,800 tons (EUR 133 million), food products- 33,200 tons (EUR 124 million), sugar- 301,600 tons (EUR 113.2 million), gross tobacco-23,200 tons (EUR 112.4 million) and coffee- 28,600 tons (EUR 108.1 million).
Georgiana Bendre