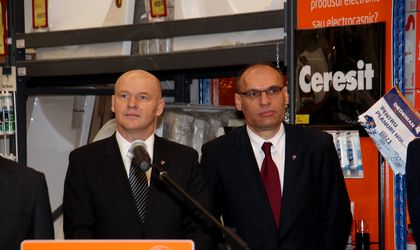 The owners of Dedeman aim to take over 55.5 percent stake of Cemacon, for RON 0.055/share, via PIF Industrial SRL, according to the public offer published on the Bucharest Stock Exchange (BVB) site.
"The public offer's objective is to acquire up to 63.27 million shares put into circulation and which are not in the bidder's possession, representing 55.508 percent of the issuer's social capital. In the case when all the other shareholders subscribe the public offer of takeover, the bidder will get 100 percent of the issuer's social capital. Before issuing the offer, the bidder, together with the group of persons who act jointly, own 50.71 million shares of the issuer, meaning 44.49 percent of the social capital and his rights of vote," says the document.
The issuer's social capital is over RON 11.3 million, meaning 113.9 million shares.
Cemacon is focused on bricks and tiles and other construction products manufacturing .