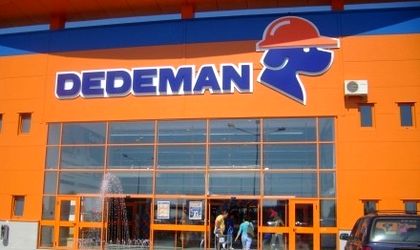 Dedeman, the national leader in the retail of construction materials and interior design, with 100% Romanian capital, opens on September 7th the Pantelimon store, the 6th in Bucharest and the 49th nationwide.
The store, located on Dudesti-Pantelimon Road, is the second Dedeman unit in sector 3, and its implementation implied a budget of about EUR 15 million. Built on an area of ​​more than 14,500 sqm, Dedeman's newest investment also features a generous parking consisting of 504 spaces.
In order to respond as quickly and fully as possible to the requests from the customers of the new store, a team of 216 employees was carefully recruited, trained and specialized in the other stores in Bucharest so as to reach the level of expertise Dedeman customer.
"The opening of the Pantelimon store is another step in our strategy to efficiently cover the capital with shops close to our customers and accessible from any part of the city and its surroundings. We are confident that customer proximity and low response times can keep us competitive in a market marked by changes and challenges," said Dragos Paval, president of Dedeman.
Dedeman owns 49 shops, between 7,500 – 18,000 sqm, two logistics centers and its own fleet, with 10,600 employees. The offer comprises over 45,000 products covering 11 domains.
Alongside the retail investment, the company put its money in the stock exchange and, recently, bought office project The Bridge, in central western Bucharest for EUR 200 million.