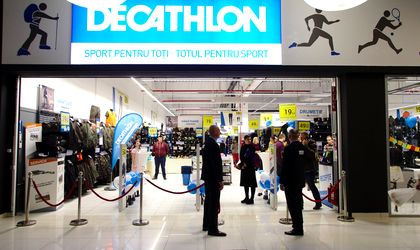 Sporting goods retailer Decathlon has opened on Wednesday a new store in Focsani city, as part of the company's expansion strategy in the Moldova region of Romania.
"This year we opened two new stores that were expected, both in Moldova area, in Bacau and in Focsani," said Alex Domsa, expansion director of Decathlon Romania.
The new store, located in Focsani Mall, has a commercial surface of 800 square meters and sells over 5,000 products.
Decathlon has a network of 19 stores across Romania.
Ovidiu Posirca