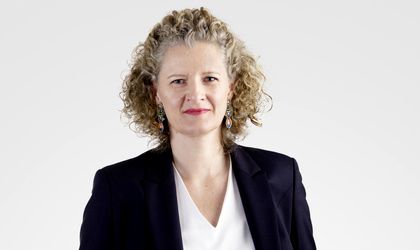 Executives pursuing an MBA program at WU Executive Academy are exposed to the entrepreneurship scene by talking directly to start-ups and visiting accelerators for early stage firms in a move designed to expand their understanding of the business environment as a large share of the students come from large companies.
Students have to complete projects related to the launch of a company and some of them are turning this into reality after graduation, according to the dean of the WU Executive Academy, Univ. Prof. Dr. Barbara Stottinger.
"We have a stand-alone program on entrepreneurship and innovation. This is one of the specializations in the professional MBA. We have entrepreneurship as a topic ingrained in the curriculum so each MBA curriculum has an entrepreneurship module in it.
I'm quoting the alumni survey statistics: about 13 percent of all our alumni become entrepreneurs. (…) You have people in different programs coming with the idea that they want to become entrepreneurs and they also develop this idea as they go along in the MBA program," said the dean.
"Out of this combination, they develop their business ideas and business plans. Coming back to the entrepreneurship aspect, out of these business plans, some of those students have actually turned that into a business that they are starting after finishing the MBA," she added.
BR has talked to some of the graduates of the latest class of Executive MBA Bucharest and found out that some of them are looking to actually implement the entrepreneurship initiatives they had prepared for the exam presentation.
Meanwhile, professor Phillip Nell – academic director Executive MBA Bucharest (professor for Global Strategy, Competence Center for Emerging Markets & CEE at WU), says that going forward "we will put a little bit more emphasis on innovation and entrepreneurship."
Nell added that WU Executive Academy will expand the Executive MBA Bucharest program to 18 months compared to the current duration of 14-15 months.
"There is strong demand for executive training at European level," said Nell.
Bucharest is the second biggest hub for WU Executive Academy after Vienna. In the Romanian capital, WU records 250 alumni.