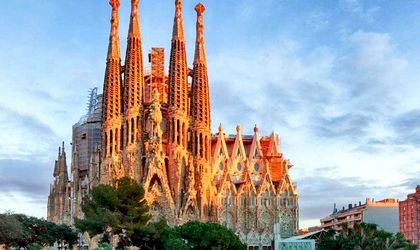 Barcelona's Sagrada Familia, one of Spain's most famous and visited landmarks, will pay Barcelona authorities USD 41 million after it was found to have been operating without a building permit for more than 130 years.
The impressive basilica, designed by architect Antonio Gaudi, is now included in UNESCO's patrimony, and some parts of the building are still under construction. Sagrada Familia was built in 1882 and the Mayor of Barcelona says the agreement reached by the authorities with the administration of the Sagrada Familia church is historic.
The church will pay the USD 41 million over 10 years, and the money will be used to improve public transport and access to the monument, as well as to develop the neighborhood. 
Sagrada Familia attracts about 4.5 million visitors every year and another 20 million tourists stop in the area to see it from outside and take pictures. The structure of the church will be completed by 2026, marking 100 years since Antonio Gaudi's death.