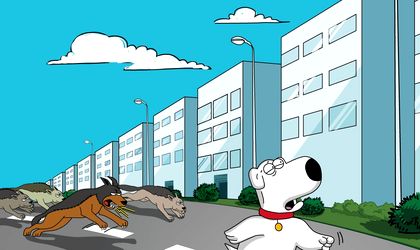 TV channel Comedy Central launched the campaign "Distractie placuta in Romania" (Nice fun in Romania), developed by DDB Romania agency. On September 20, the only comedy global TV channel introduced a new program list adapted and dedicated to the Romanian audience. Now, the TV channel has even more content generated in the country due to the new series of 100 percent local productions that are broadcasted alongside international series such as South Park and Family Guy.
"The changes we've made are the result of a careful analysis of the needs, desire and Romanian viewers' needs, transforming the programs' list in an unique prososal on the local media market. What we've wanted through this campaign was to prove the relevance and the TV channel's dedication towards the versatile Romanian humor," said Zoltan Kabai, regional programs' director for Comedy Central.
In order to communicate in a funny language, easily recognisible, the campaign's executions are using extremely specific insights on our people.
"The creative idea behind the campaign was the integration of the characters from the famous TV series of the TV channel in the Romanian reality, putting them in very known and relevant on the local market situations. Therefore, the famous character Kenny from <> is awaited with coliva, and Brian, the dog from <>, is chased by stray dogs, as a welcome sign," said Costin Milu, Creative Director DDB Romania.
The campaign is multi-channel, being presented on OOH (citylights, bus shelters), radio, press, social media (the Facebook page) and display banners.
Ovidiu Posirca