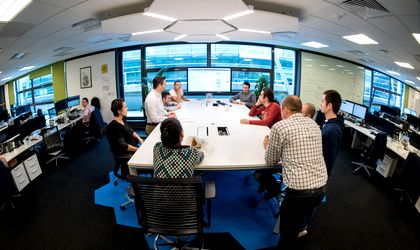 DB Global Technology, Deutsche Bank's technology center in Bucharest, has reached 800 employees, with over 150 people joining the team in 2017. The company will continue to expand its team, and aims to reach 1,000 employees by the end of the year. Currently, over 75 percent of the center's employees are part of the millennial generation and are producting software used by the bank across the world.
"The first half of 2017 has brought an increase in both the number, size and complexity of the international projects which the Bucharest team coordinates and contributes to. This trend will continue and will widen the range of activities DB Global Technology is involved in, and with it, the skill level of our employees," added said Marian V. Popa, general manager of DB Global Technology.
DB Global Technology will continue to focus on expanding its programmer, tester and business analyst teams, in a bid to support the global operations of the German lender.