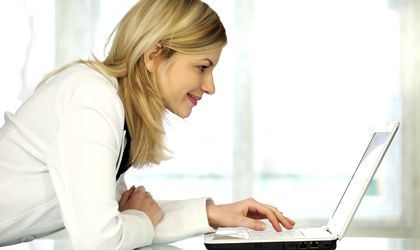 DB Global Technology, Deutsche Bank's technology center in Bucharest, registers a constant increase in the number of women who apply for IT&C jobs in the company. Therefore, approximately 40 percent of the people who want to join the center's team are women, a significant percentage considering that this sector continues to be dominated by men at global level.
"It is encouraging to see female graduates and professionals are more and more attracted by the idea of a career in IT&C. Starting 2014, since establishing DB Global Technology, we have seen a constant increase in the number of women who apply for these jobs, for all specialties and seniority levels, with positions such as business analyst and project manager being the preferred ones," said Iulia Cirmaciu, head of HR at DB Global Technology.
Women's growing interest for IT&C is also reflected in the number of women students who are enrolled in technology courses. According to data from the Politechnics University in Bucharest, their percentage has been constantly increasing in the past years, looking at the Automatic Control and Computer Science and Electronics, Telecommunications and Information Technology faculties.
"In terms of profile, the women who aspire to a career in IT&C are self-confident, open to new professional experiences, and want to share their experience and knowledge, to support those around them. Despite there not being significant differences between candidates based on gender, we can say that female applicants pay more attention to benefits such as medical services, flexible working hours, the possibility of working from home and personal training opportunities," added Cirmaciu.
Deutsche Bank, the parent company of the technology center in Bucharest, has implemented over the years numerous initiatives to encourage gender diversity at all activity levels in the company. The most recent event in this regard took place in Bucharest and brought together both representatives of the global company's management and many women who followed the path of a career in IT&C in Romania.
Georgiana Bendre