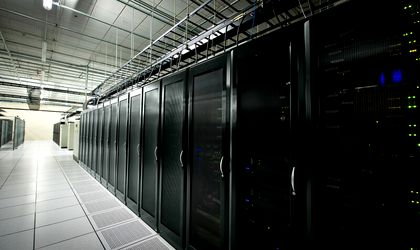 A significant growth of the data centre market is expected in Romania in 2018, as several expansion and upgrade projects will be conducted. The purposes of these investments are to prepare the infrastructure for the development of Cloud, security, Big Data and IoT services, according to a press release by Tema Energy.
Mobile and modular data centres are becoming more and more popular, especially with public authorities, who are allocating larger budgets for these technologies.
The LAN Room and IT Room segment is rapidly growing, in the context of the completion of business centres in Bucharest, Timisoara, Cluj-Napoca and Iasi. These buildings host large companies that need a performing IT infrastructure.
Procedurally, developers and data centre operators are becoming more interested in international projection, construction and maintenance norms for data centres (Uptime, BICSI).
On May 10th, the DataCenter Forum 2018 will take place at the Wilbrook Center, and will be the largest industry event in Romania. The conference agenda includes analyses and debates of the current local market, both from the perspective of ongoing investments as well as of the challenges faced by the industry.
DataCenter Forum is organised by Tema Energy, an integrator for data centre solutions and infrastructure, and its main business partners: Schneider Electric, Cummins, Nexans, Uptime Institute, BICSI, Riello, Ritall, Leoch and others.
Photo: dreamstime.com