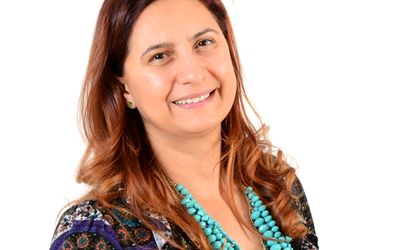 Daniela Sima has been appointed senior trainer & consultant of Sfera Business, after a career of almost 20 years on the Romanian FMCG market, during which she developed her skills in acquisitions, sales and marketing.
Sima worked for two years in the beer industry and almost 17 years in a retail company, out of which 5 years as category manager, almost one year as an expat in Russia, eight years as food manager and two years as marketing director. She got the Professional Certificate and Professional Diploma in Management within CODECS and graduated the MBA program of Open University Business School in 2012.
"It's an honor that a professional such as Daniela Sima jas joined Sfera Business team. She's one of the most known and appreciated specialists on the FMCG market and Modern Retail. I'm glad that this year five professionals joined in total Sfera Business, who have complementary specialty domains, which makes us be in a very god position for 2017 for the massive development of our market share," said Catalin Stancu, managing partner Sfera Business.
"After almost 20 years of FMCG it was high time to take the challenging, but not easy way of entrepreneurship. I want to transmit the other my experience and knowledge in known companies and in fields such as acquisitions, sales and marketing. I am glad to join the trainers team Sfera Business," said Sima.
Sfera Business is a training and consultancy company set up in 2010.
Georgiana Bendre