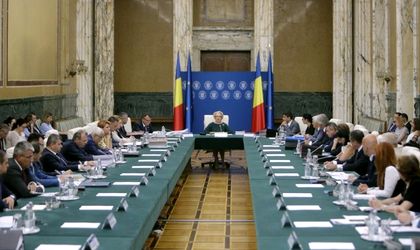 The Romanian government will discuss in today's session a memorandum regarding the publishing of an "editorial volume" regarding the government's activity in 2018.
Each ministry will be required to send a summary of its 2018 achievements to the National Strategy and Prognosis Commission (CNSP) by February 15. The CNSP will then present a report to the government.
If the plan is approved, the government will print 500 units of the "book of achievements", which would be distributed to central and local institutions. In essence, the Dancila government wants to promote itself using public money.
The memorandum was created by the government's general secretary Toni Grebla and CNSP chief Ion Ghizdeanu. The book will be coordinated by the PM's economic advisor, Darius Valcov, a controversial figure who has had a major role in crafting the government's economic policy. The memorandum says that he should oversee the analysis and development process for the book "due to the complexity of such a report".
Proponents of the book say that it will serve as a tool to ensure transparency of governance, as well as ensure the access of citizens and the business environment to public information on the government's activity.