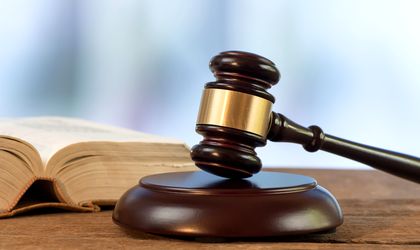 Former PSD ministers Dan Sova and Constantin Nita, as well as former Boxing Federation president Rudel Obreja, have been released from prison as the Supreme Court approved their legal challenges following the Constitutional Court's decision that five-judge panels had been unlawfully established. The suspension of the prison time has been imposed until a definitive decision on the challenges is made, on January 21.
UPDATE: Former DIICOT head Alina Bica's sentence has also been suspended pending a final decision on the five-judge panels. Bica fled to Costa Rica in January and has been detained in the country along with Elena Udrea for a few months. The decision will be communicated to Costa Rican authorities. Romania had been negotiating the two women's extradition.
---
Former senator and minister Dan Sova was convicted in 2016 to three years in prison in the CET Govora case, where he was accused of influence peddling.
Constantin Nita, a former Energy minister, was convicted in June 2018 to 4 years in prison in a case where he was accused of having received money illegally from businessman Tiberiu Urdareanu.
Rudel Obreja was convicted in the Gala Bute case to 5 years in prison. Former minister Elena Udrea was also convicted in the same case and she also submitted a challenge to the decision after the Constitutional Court's ruling about the five-judge panels.
The Constitutional Court decided on November 7, after a notification from the prime minister, that five-judge panels had to be redrawn and that they had been established unlawfully since 2015.